Participate in the WILL now!
We are warmly inviting you all to participate in the WILL initiative, which is a premiere competition launched by the Women in MICCAI (WiM) to spotlight our inspirational MICCAI members (student, faculty, or other) and to build our community legacy.
👉 Website: https://wim-will.github.io/site
👉 Submission link: https://tinyurl.com/wim-will2021
Important dates:
💯 Submission deadline: August 31, 2021
💯 Announcement of the winners: MICCAI awards ceremony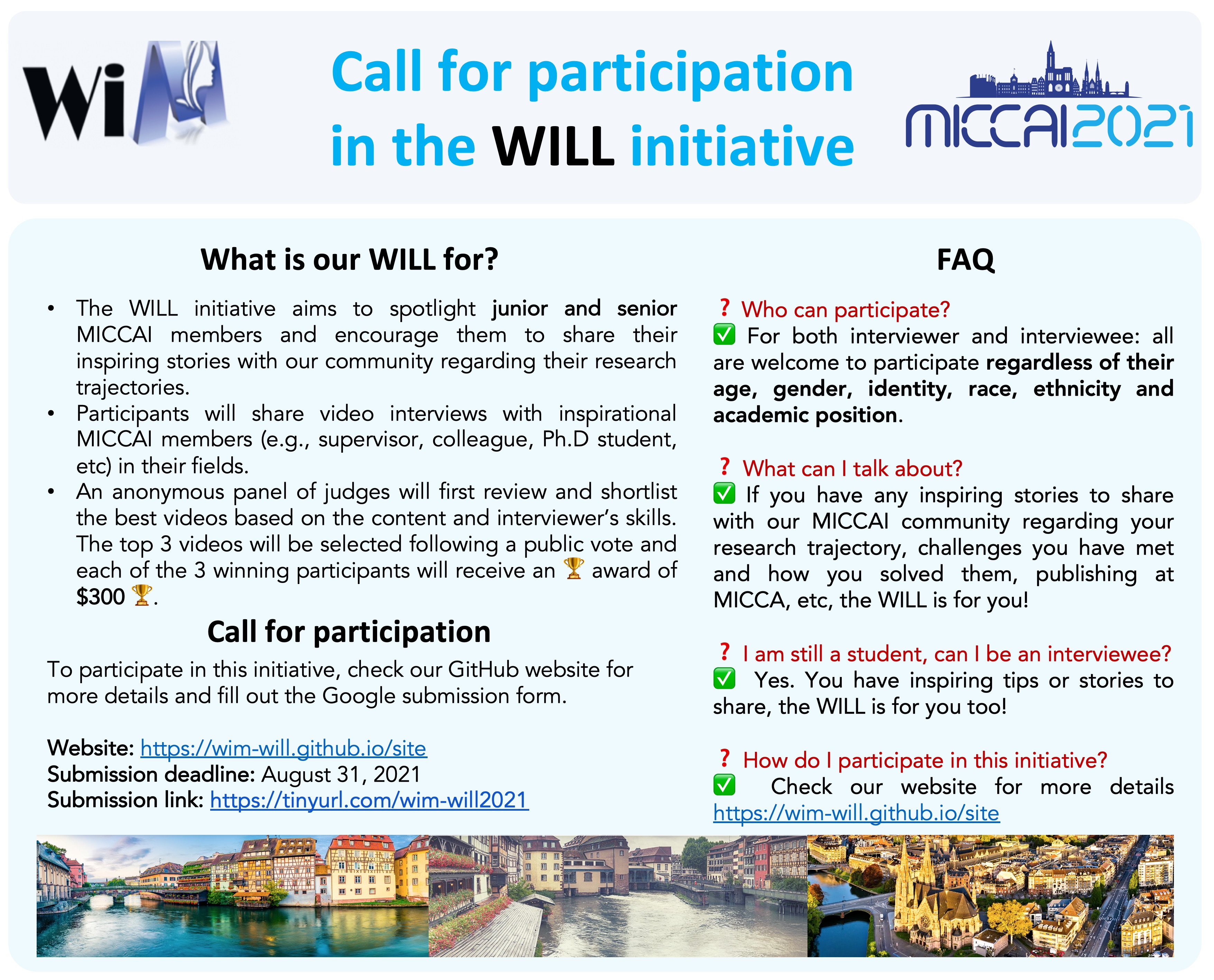 For more about the WILL, please check our walk-through video at https://bit.ly/3jNQW0f
For further inquiries, please contact us at womeninmiccai.will@gmail.com
We look forward to your WILL interviews!
Yours sincerely,
Sophia Bano, University College London, United Kingdom
Marwa Ismail, Case Western Reserve University, USA
Andrea Lara, Universidad Galileo, Guatemala
Islem Rekik (Advisor), Istanbul Technical University, Turkey