Are you wondering about which career trajectory to pursue? What challenges might lie ahead of you and how to solve them?
To find your answers, come and join us at the WiM virtual event that will bring women in MICCAI from different research areas and across all stages of their careers together, where they can meet and learn from each other. Our event will feature talks by three keynote speakers: Prof Julia Schnabel, Dr Veronika Cheplygina, and Dr Lisa Sobierajski Avila.
Where: Virtual on Zoom
When: Tuesday, October 6, 12:30 – 14:00 UTC
How much: Free
WiM mission statement: The mission of the WIM is to strengthen and widen the representation of female scientists in the MICCAI community by pursuing policies that encourage more female participation in the field and ensure fair and equitable career promotion for female faculty and students —policies that assist in overcoming implicit gender bias within the community.
WiM aims to:
Promote a 

gender-balanced 

MICCAI research community.

Support

 minorities and 

promote

 geographic diversity at MICCAI.
Foster an 

inclusive and diverse MICCAI

 research community.
For more, visit our website:  http://www.miccai.org/about-miccai/women-in-miccai/
Meet the WiM Board Members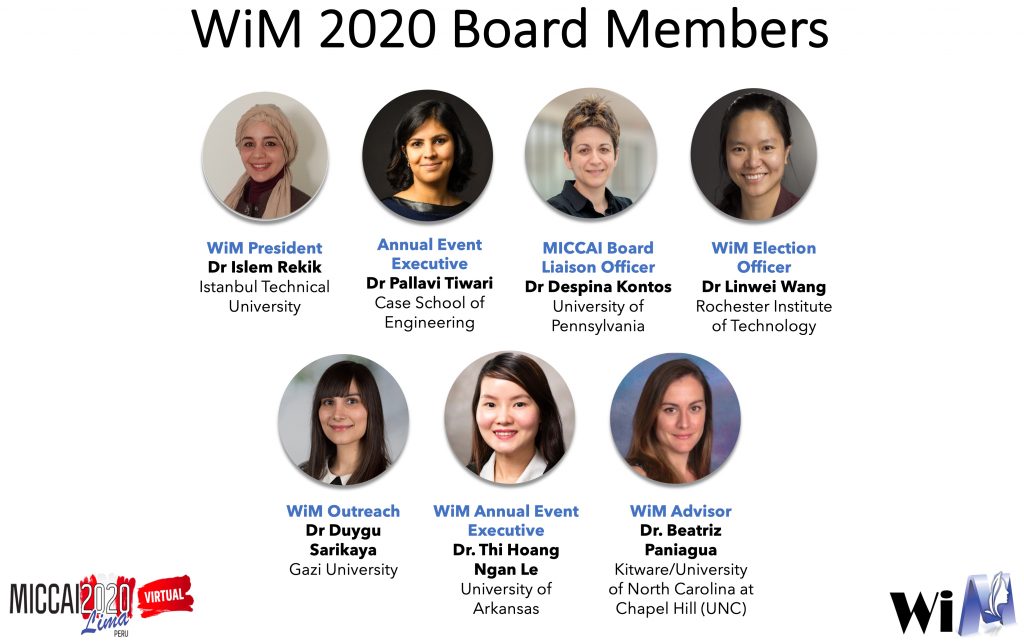 Get inspired from our fabulous keynotes!
Julia Schnabel: "My career - a work in progress"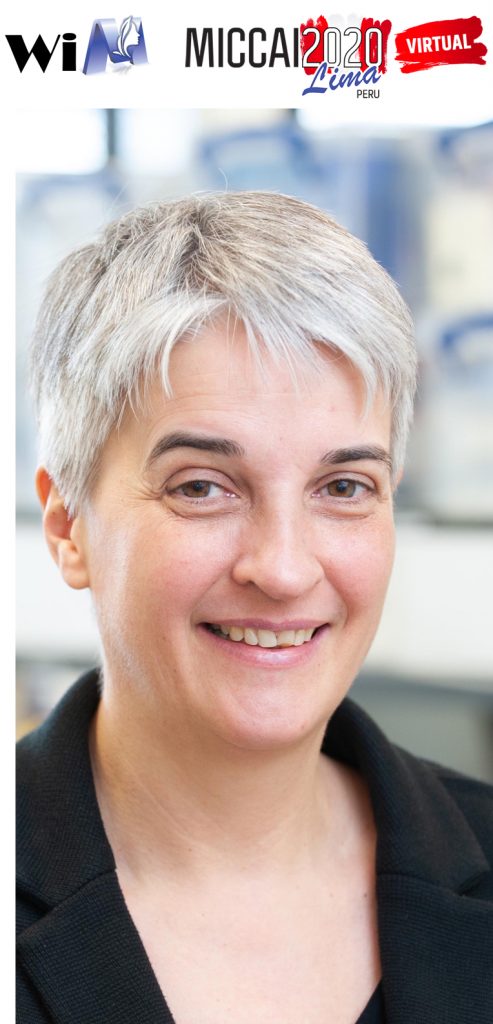 Julia Schnabel is Professor of Computational Imaging at the School of Biomedical Engineering and Imaging Sciences at King's College London. She joined King's in 2015 from the University of Oxford, where she was held Associate Professor in Engineering Science (Medical Imaging), from 2007-15, becoming Professor of Engineering Science by Recognition of Distinction in 2014. She previously held post-doctoral positions at University College London, King's College London and University Medical Center Utrecht. Her research is focusing on machine/deep learning, nonlinear motion modelling, as well as multi-modality, dynamic and quantitative imaging for various medical imaging applications. Julia has supervised over 50 PhD students and postdocs, is an Associate Editor of IEEE Transactions on Medical Imaging, IEEE Transactions on Biomedical Engineering, a member of the Editorial Board of Medical Image Analysis, and an Executive Editor of the new free open-access Journal of Machine Learning for Biomedical Imaging (www.melba-journal.org). She is a Director of the Medical Imaging Summer School (MISS) held biannually in Favignana (Sicily), and has been Program Chair of MICCAI 2018 held in Granada, Spain. She was General Chair of WBIR 2016 held in Las Vegas in conjunction with CVPR, and will be General Co-Chair of IPMI 2021 to be held in Bornholm, Denmark. In 2018, Julia has been elected Fellow of the MICCAI Society, after joining the MICCAI board in 2017, where she is currently serving as General Secretary. She has been a Senior Member of IEEE since 2014, is serving on the IEEE EMBS Administrative Committee, and in 2019 has been elected a Fellow of the European Laboratory for Learning and Intelligent Systems (ELLIS). For more information:
https://www.kcl.ac.uk/people/julia-a-schnabel
Veronika Cheplygina: "How I failed to learn from successful academics: a not-so-supervised approach"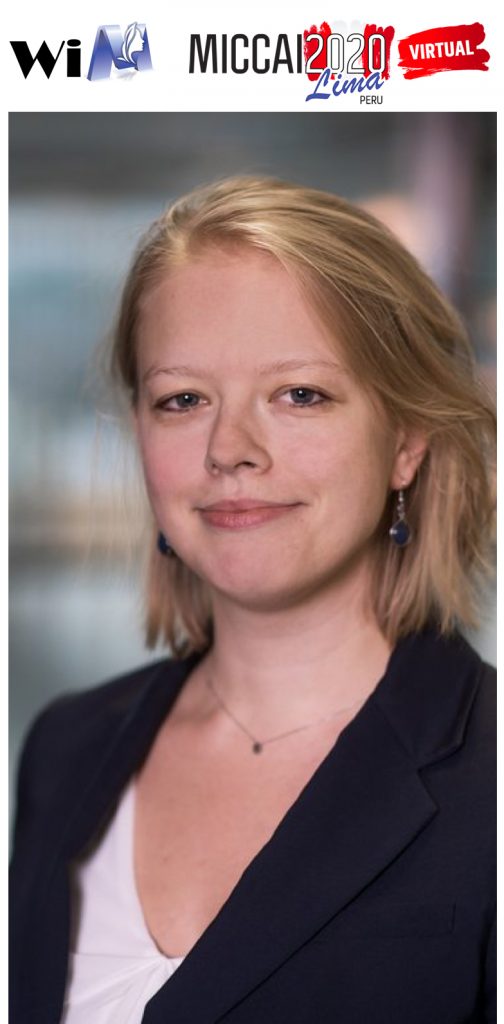 Veronika Cheplygina is an assistant professor at the Medical Image Analysis group, Eindhoven University of Technology since 2017. She received her Ph.D. from the Delft University of Technology for her thesis "Dissimilarity-Based Multiple Instance Learning" in 2015. As part of her PhD, she was a visiting researcher at the Max Planck Institute for Intelligent Systems in Tuebingen, Germany. From 2015 to 2016 she was a postdoc at the Biomedical Imaging Group Rotterdam, Erasmus MC, where she applied machine learning algorithms to medical image analysis problems. Her research interests are centered around learning scenarios where few labels are available, such as multiple instance learning, transfer learning, and crowdsourcing. Next to research, Veronika blogs about academic life at https://www.veronikach.com .
Lisa Sobierajski Avila: "Finding Success Outside My Comfort Zone"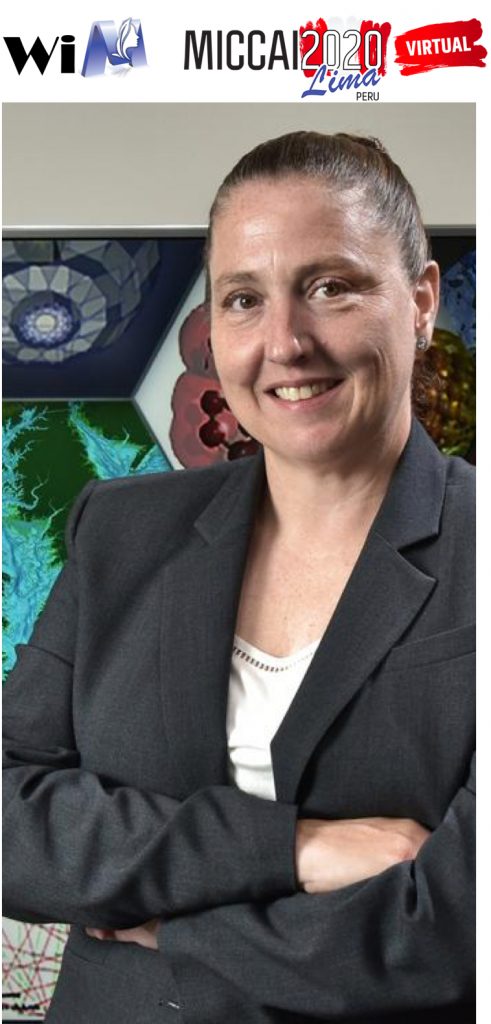 Lisa Sobierajski Avila is a founder and the current President and CEO of Kitware, Inc., an open source technology company headquartered in Clifton Park, NY. Prior to transitioning into the CEO role in March 2017, Lisa was Vice President of Commercial Operations and a lead technical developer at Kitware. Through her focus on business development and her technical expertise in scientific visualization she has helped the company grow to more than 175 employees across five offices in the US and the EU . In addition to her work at Kitware, Lisa is the chair of the VIS Executive Committee, overseeing the international IEEE VIS conference which has over 1,000 attendees each year. She also serves as a board member for both The Chamber of Southern Saratoga and the Capital Region Chamber. Prior to founding Kitware, she worked at GE's Global Research Center in Niskayuna, NY. Lisa grew up on Long Island, and received her B.S., M.S. and Ph.D. in Computer Science from the State University of New York at Stony Brook where her focus was on global illumination models for volume rendering. For more information: https://www.kitware.com/lisa-avila/