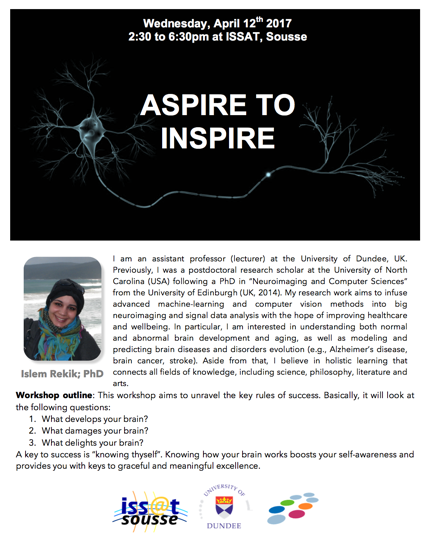 Synopsis. This workshop aims to unravel the key rules of success. Basically, it will look at the following questions:
What develops your brain?
What damages your brain?
What delights your brain?
A key to success is "knowing thyself". Knowing how your brain works boosts your self-awareness and provides you with keys to graceful and meaningful excellence.